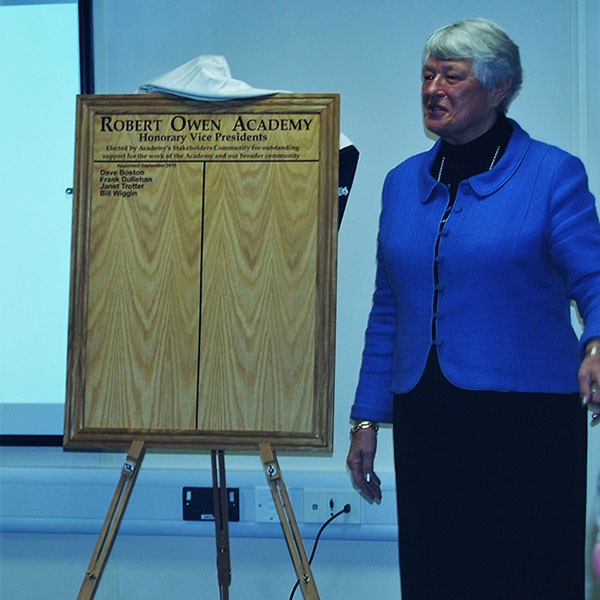 Janet Trotter
Chair
Janet Trotter was born in Kent where she was educated and, after training, taught for eight years.  She then worked in a range of Colleges of Higher Education and lectured in theology and education, becoming Head of Professional Studies.
In 1986 she moved to Cheltenham to lead the College of St Paul and St Mary which, after the merger, became the University of Gloucestershire in 2001. She retired from this role in 2006.
In 1989 she was Chair of the Expert Working Group for the government on 'Information Technology in Initial Teacher Education'.
She has served on the Higher Education Funding Council for England and on the Teacher Training Agency and was a Senior Inspector of Theological Colleges and Courses.  Janet was also involved in the NHS in various non-executive capacities and was Chair of the Gloucestershire Hospitals NHS Foundation Trust from 2002 until 2010.
She is Patron of Carers Gloucestershire, AgeUKGloucestershire, the local YMCA and  Community Foster Carers. She is a member of the Chapter of Gloucester Cathedral and of the Great Western Railway Advisory Board.
She was awarded an OBE in 1991 and a DBE in 2001and has been Lord-Lieutenant of Gloucestershire since 2010.